Order your Happy Hamper 48 hours in advance (or earlier) by phone or e-mail.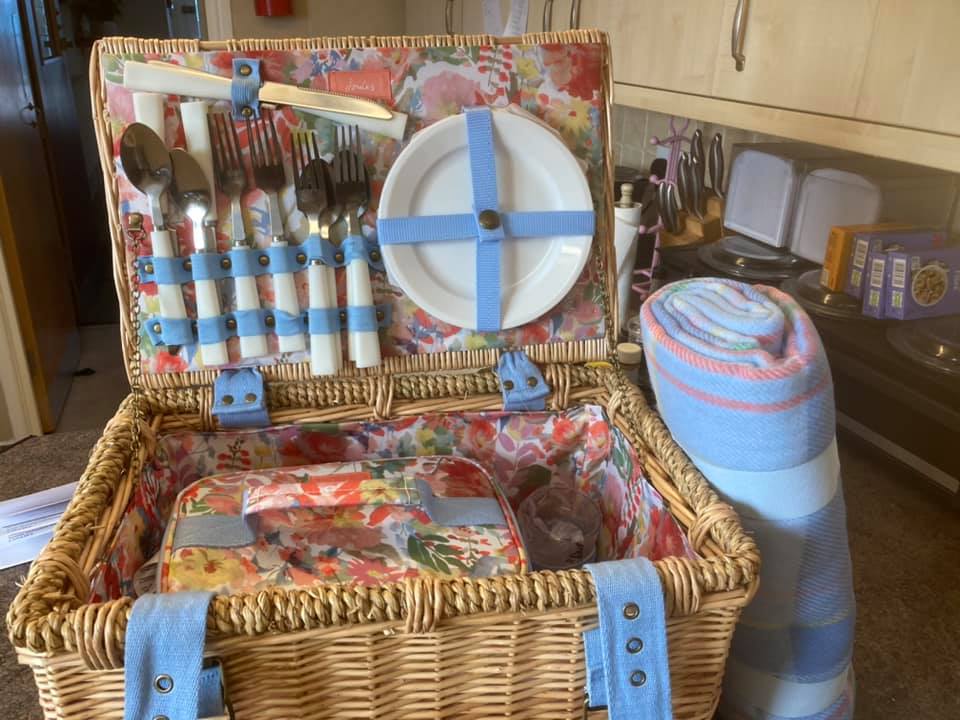 Exclusive use of the Channel View beach hut
Crab / ham / cheese sandwiches (select one per person)
Dip and pitta
Homemade cakes – all from Hamiltons
Handmade scotch egg / pork pie from Fantastic Sausages
Olives / crisps / fruit
Bottle of water
Flask of tea
All in a beautiful wicker hamper complete with cutlery, crockery, glasses, rug, bottle opener.
Cost: £35 (plus £5 refundable on hampers return).
Add a bottle of prosecco and / or beers at additional cost.